This post may contain affiliate links, which means that if you make a purchase through a link, I may receive a small commission at no extra cost to you. Earnings are used to keep this website running.  Please read my disclaimer page for more information. I only ever include resources that I personally use and love.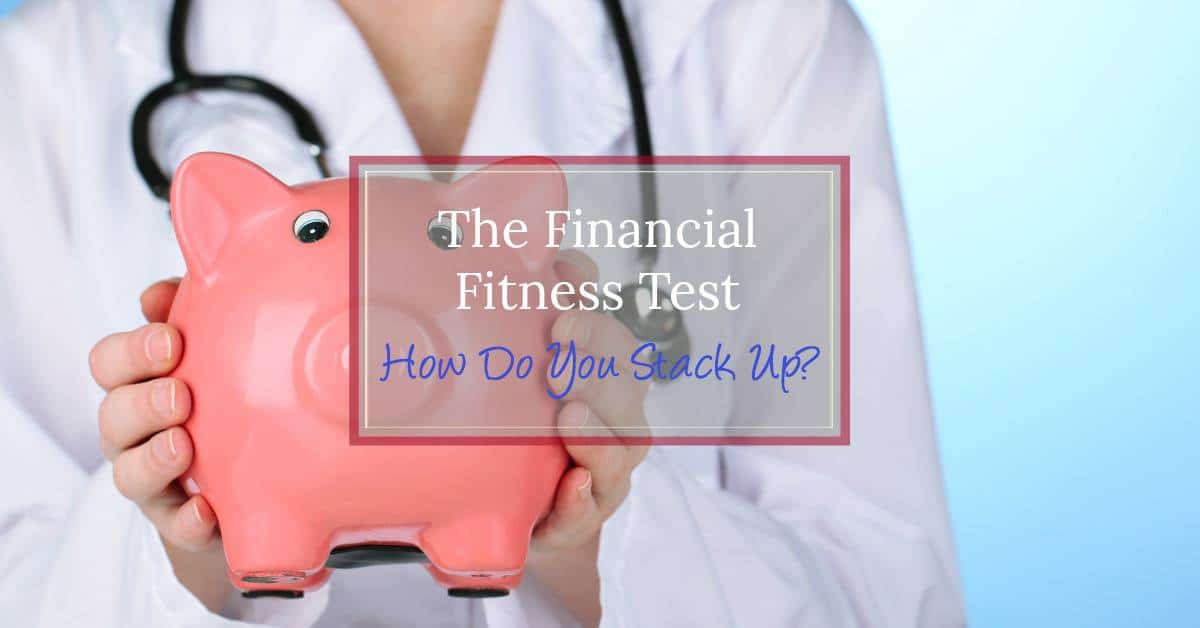 If you were to sit down, right now, and take a financial fitness test, how do you think you would do? Are you on the right path to retirement? Is your savings rate enough to get you there?
What if you scored high enough that you could achieve the ultimate dream. Financial freedom.  That elusive golden ticket, only accessible to the rich or the older retiree. That thing that would allow you unlimited time to do the things you love. Travel. Time with family.
What if I told you it wasn't really all the elusive. And I believe I can tell you, step-by-step, how you can get yourself there. With this blog, you can follow me on my path as I get myself there, too.
But first, a little background.
Here is a snapshot of my life over the last 10 years.
Ten years ago, I was married, I had my little mini farm on 2.5 acres with my horses, dogs and cats. I had a baby and was lucky enough to live off one income and become a stay-at-home mom. Life was great.
Until it suddenly wasn't.
In the blink of an eye I was full-time single mother, living with my parents, and wondering how in world I was going to support myself and my young toddler. I had a degree but it wasn't yet tailored to any particular career path. I had almost zero savings and unknown income potential. So I did the only thing I could do. I went back to school for an accelerated training program and launched myself on a career path as quickly as possible.
Fast forward 5 years.
I have a great job, a generous income and I'm renting a cute little house in an excellent school district. My commute is 3 hours a day, because, well, that's just what you have to do when you live in the San Francisco Bay Area. I live paycheck to paycheck and occasionally feel a bit stressed about covering all my expenses. But I have a good car that gets me where I need to go and I can be proud to have friends and family come visit. My son is in a top 10 rated school. Life is good, right?
Fast forward to the last year.
Things have continued to improve! I am comfortable in my career and have been quite successful. This is when I can truly be proud of how far I've come. I have some savings, which somehow seems to build up only to shrink back down again. Which means my overall savings rate is actually pretty close to zero. (Not including retirement contributions, which I maximize with company matching.)  I'm lucky enough to be able to rent an amazing family-owned condo in a great neighborhood, which greatly helps out with outrageous Bay Area home prices. My commute is still 3 hours a day, but hey, my son is older now and can be more self-sufficient. On the exterior, life looks pretty good. I don't stress about covering my expenses every month. This must mean that life is good, right?
Right?!?
Life does feel pretty great right now. However, I'm not convinced that my future is secure and that I'm financially strong.
Just because I'm able to cover my expenses every month, save a little, and remain debt free doesn't mean that I'm not one disaster away from stress and financial ruin. What would happen if I lost my job tomorrow? Or my son or I experienced a major health issue. What if I get hit by a car on my bike commute and can't work for 6 months? Am I prepared for this?
I've realized recently that there are certain financial questions that need to be addressed in order to build a secure financial future. Just because life is comfortable now, this does not mean that I am financially strong.
If you ask yourself the following questions, how many can you answer right now?
Do you know what your savings rate is as a percentage of your income?

Do you even have any savings?

What would happen if you suddenly lost your income?

What would happen if you had to go on disability and collect only a percentage of your income?

How many months could you get by?

What your net worth is?

At what age will you be able to retire?

Do you want to retire earlier and how would you achieve that?
Anyone……  Anyone…….
Are you actually succeeding at life if you can't answer any of these questions?
So let's break this down.
If you could answer all of the following questions, you'd be on the path to being financially strong. You'd even be on the path to financial freedom. So much faster than you realize.
Here the main financial questions to ask yourself:
What are your monthly expenses?

What is your monthly budget, by category?

Do you know your current savings rate?

What is your net worth?

What is your financial freedom number, the amount of income you need every month?

Based on your budget, monthly expenses, savings rate and financial freedom number, how long will it take to quit your job and retire?
These are the questions that need to be answered in order to really make financial progress.
Recap:
When all the expenses are covered every month, it's so easy to feel comfortable. When on the exterior, everything is perfect. The house, the kids in a good school, a nice car to drive. A good paycheck from a job you can be proud of. These are all signs that you are successful.
I know because I've been there. I worked so hard to get myself there. It seems so much easier to enjoy the life I worked so hard to build and look the part of the successful mom. But when I honestly started asking myself these financial questions, I realized I was not nearly as financially strong as I thought I was. My lifestyle wasn't really aligned with my income or my financial goals.
I'm proud to say that after going through these questions myself, I've made a lot of progress. I've greatly increased my savings rate, putting more away each month and learning to invest so that my savings can grow even faster. I've doubled my net worth. I now have a financial plan, I know what my goals are and I know that I can retire early and achieve that ultimate dream of financial freedom.
Check out How to Calculate Your Savings Rate – And Why You Need To and Personal Finance: Winning the Team Trophy But Losing at Life for further reading on your financial fitness.
Action Steps:
Take a little time to reflect on where you are in life financially.
Does your lifestyle match your earnings?

Is your lifestyle inline with your financial goals?

Does your lifestyle bring fulfillment?

Are you able to answer the main financial questions listed above?

Do you know what your financial plan is for both unexpected emergencies and retirement?
Don't feel that you need to have all the answers. Simply thinking about your lifestyle and your financial goals is the first step to making small changes. Small changes eventually add up to significant progress. As they say, Rome wasn't built in a day. Your finances won't fix themselves overnight. Just reflect on the questions that resonate with you and your personal situation. This will plant the seed for change.
Be sure to leave a comment and let me know what you learned about yourself, your lifestyle and if you have any new financial goals.